On the 9th of the month, CES 2018, the largest technological event ever held in America, was launched and just yesterday ended this year. In total, new technologies, countless new products, and several services we see will be implemented in 2018.
Cheap laptop for gaming
AMD and Intel have announced their new chip, which brings amazing performance to games, keeping the price low. Yes, you understand, the two companies worked together to create an APU – a processor with embedded graphics. More specifically, the CPU will feature Intel's eighth-generation CPU and AMD's Radeon RX Vega GPU.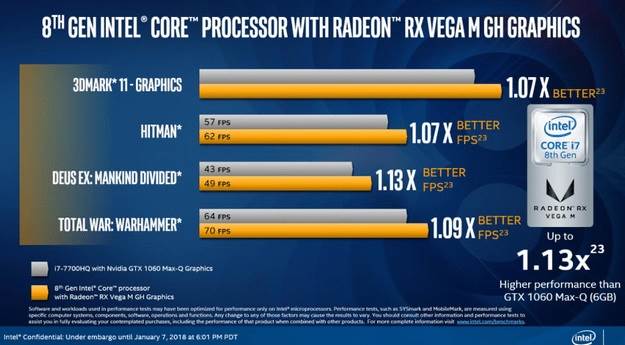 Fingerprint sensor on screen
A feature that was rumored to have Samsung Galaxy Note 8 and iPhone X released last year is the fingerprint sensor on screen.
However, neither mobile did not have this technology. The first cell phone in the world with such a sensor belongs to Vivo and was introduced at CES 2018.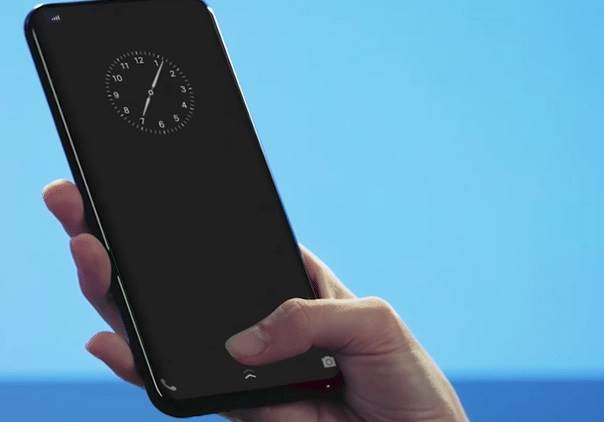 Mobile is expected to be released in the first half of 2018, but we do not know the exact date. The same goes for its price, of course, though we think it will be priced much more expensive than a smartphone.
Wireless … Li-Fi
We were left on Wi-Fi for wireless internet technology, but CES 2018 came to recommend us the Li-Fi. What is Li-Fi? Internet transmitted via infrared light. Although the idea existed long before CES, it was the first time we saw an implementation that could be released on the market.
We are talking about the MyLiFi product, which allows the user to wirelessly connect to the internet using a lamp and a dongle that connects to a computer's USB port.

The Wall: 146-inch TV
In our guide to buying TV you will find choices from 20 " to 105 " from Greece. Clearly, there are larger screens in the world, and one of these is Samsung's new MicroLED TV, which reaches 145 inches.
MicroLED technology launched by Samsung looks like OLED technology – it also produces its own light, which means it does not have any of the disadvantages of the LCD monitors. However, because MicroLED TVs do not use organic light emission, like OLEDs, they also bid farewell to all OLED drawbacks, such as limited brightness.
New Wi-Fi standard
Okay, we saw the Li-Fi lamp, but let's look at something that would be useful to us about wireless internet. Intel announced the week that we are going to release the next generation of Wi-Fi – also known as 802.11ax – in 2018.
The new generation is expected to be faster – obviously, otherwise it would not have reason to exist – but it will bring other improvements. Its main advantage is how it performs in environments with multiple wireless devices around, with fewer disconnections due to interference. , we do not expect to become widespread technology directly, at least before 2019.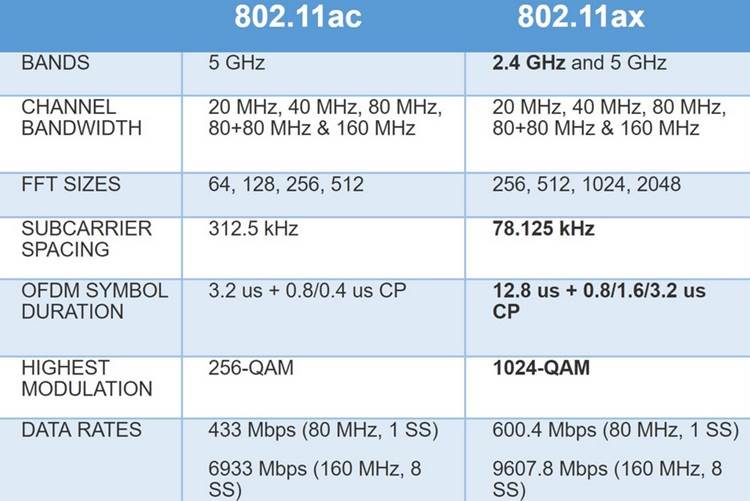 New AMD Ryzen processors
Prior to CES 2018, AMD wanted to start warm the new year with the announcement of renewed Ryzen processors.
This is not the new generation Ryzen 2 that we expect later, but for a renewal of the already existing series. The refurbishments refer to a new architecture at 12nm versus the 14nm of the current generation, which means there will be a lot of improvement in thermal behavior and hence performance. However, we will still be late to see them on the market as they are expected in April.
The good thing about the case is the drop in prices for the current generation, if combined with the fact that AMD will not change socket for the next 2-3 years, prices are more than tempting. Now, whether these prices will reach Greece, is another issue.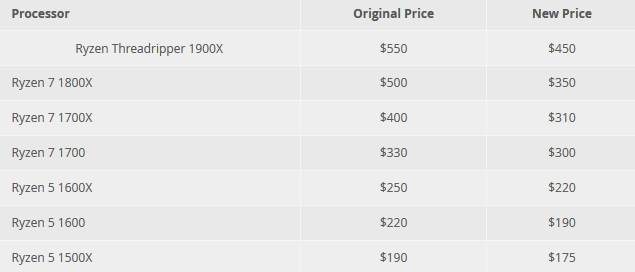 These are the important events of CES 2018 you need to know. We really did not have something impressive, we saw newer ones.