Video Camera Repair - Camcorder Service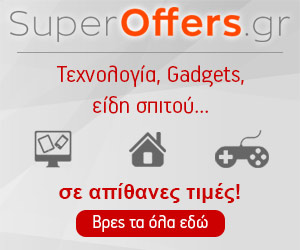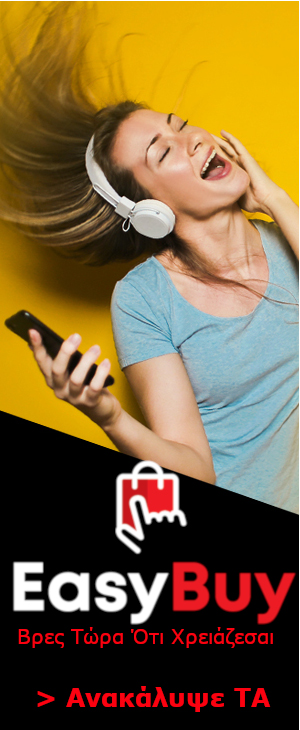 EasyService
provide, 365 days a year, specialized technical support, Service and repair of cameras in camera. We always want to smile. Do not worry about anything, we will take all of us. We are here at your disposal. We can repair your favorite camera or camera any problem and if it has thanks to the expertise and experience we have. Do not hesitate to
contact us 210 3004040
, do not waste time and not worrying, we are always here for you.
Damages that we repair each day are:
- Does not light, does not open
- No picture
- No sound
- Raises the volume itself
- Buttons - buttons do not work
- Strange colors, artefacts, blurring the screen
- Broken input jacks - Costs
- Does not start from stand by
- Count number of clicks machine
- Software Upgrade (Firmware)
- Focus Control (Focus, Front Focus and Back Focus)
- Cleaning Sensor - Mirror
- Open the smooth operation Check your digital camera (White Balance, Metering, Color Fidelity, ...)
The
technical part of www.easyservice.gr
composed by specialized technicians who carry out repair - service the camera or your camera.
- Qualified, specially trained technicians for Audio and Video devices.
- Branded Factory parts.
- Guarantee good parts function and work.
- Online monitoring of your repair development.
- Notify the repair process via SMS and email.
- Online Ticket.
Why us:
- Qualitative repair
- Low repair prices
- Spare Parts
- Written warranty repair
- Space for Parking
- Motherboard repair
- Repairs nationwide via Courier - FREE SHIPPING SERVICE IS PERFORMED AN
- Free scrutineering
- Update cost to customer before the repair
- Waiting cost acceptance
- Written warranty repair (we give your money back in case of failure within your warranty)
- Device Client Delivery
In cooperation with all delegations and the largest European distributors of spare parts, use original spare parts and guarantee the proper functioning of your equipment. We will repair your kamesa directly with warranty and with cheaper market price. Withdraw from all over Greece with courier companies.
If you are a holder of a camera or camera that has a problem, whatever it is, even if you believe or you said that is not made, bring the EasyService! Our experience, combined with our numerous repairs, give us the belief that we are better, cheaper and more qualitative solution for you!
O Izi does everything Easy! ... Finally inconveniences and delays. Smile because we are here and always there for you.
We repair all camera models and all engine manufacturers. Sit on your couch .... Keep Calm, Call EasyService and Smile.
- Nikon Camera Repair - Service Camera Nikon
- Repair Camera LG - LG Service Camera
- Repair Philips Camera - Camera Philips Service
- Sony Camera Repair - Service Camera Sony
- Repair Canon Camera - Canon Camera Service
- Repair Camera Fujifilm - Fujifilm Camera Service
- Repair Camera Olympus- Service Camera Olympus
- Repair Camera GoPro - GoPro Camera Service
- Repair Camera JVC - Service Camera JVC
- Repair Camera Pentax - Service Camera Pentax
- Contour Camera Repair - Service Camera Contour
- Camera Repair - Service Camera Sharp
- Repair Toshiba Camera - Camera Toshiba Service
- Repair Camera NEC - NEC Service Camera
- Repair Camera AgfaPhoto - Service Camera AgfaPhoto
- Panasonic Camera Repair - Service Camera Panasonic
- Repair Camera Kenwood - Kenwood Service Camera
- Repair Kodak Camera - Camera Kodak Service
- Repair Camera Rollei - Rollei Service Camera
- Repair Camera Easypix - Service Camera Easypix
- Repair ViewSonic Camcorder - Camera ViewSonic Service
- Repair Camera Benq - Service Camera Benq
- Repair Camera DNT - DNT Service Camera
- Polaroid Camera Repair - Service Camera Polaroid
- Repair Camera Sigma - Sigma Service Camera
- Repair Camera VTech - Service Camera VTech
- Repair Camera Blackmagic - Service Camera Blackmagic
- Repair Camera Lenco- Service Camera Lenco
- Repair Camera Garmin - Service Camera Garmin
- Repair Camera Dörr - Dörr Service Camera
- Repair Camera HTC - HTC Service Camera
- Repair Camera keine Marke - Service Camera keine Marke
- Repair Camera Bresser - Bresser Service Camera
- Repair Camera Color Plus- Service Camera Color Plus
- Repair Camera Transcend - Transcend Service Camera
- Repair Camera DJI - Service Camera DJI
- National Geographic Camera Repair - Camera Service National Geographic
- Repair Camera VTech - Service Camera VTech
- Repair Camera Yuneec - Service Camera Yuneec