Stuck virus! What to do ;
Most problems, delays and malfunctions of a computer nowadays come from malicious software – programs (viruses, trojans, spyware, worms) which are installed on our computer and cause various problems. The way penetrometric vary from installation through a USB stick, memory or CD, DVD, BluRay by downloading (download) online or by transfer through our local network wirelessly or wired.
How do I know I caught a virus?
The following are the most common problems of pollution by malicious programs which aim to track your movements by tapping your personal data or the gradual destruction – delete your files:
– Your computer is sometimes not normally starts and stops responding when it shows the desktop icons
– Your computer operates too late and start it takes too much time.
– Displaying operating errors that show that message "Out of memory" (Out-of-memory) or a Memory Exception
– Windows can not even load, although you have not made any changes to your system
– There is a strong Internet activity pursuant to gauge business activity without you doing anything at that moment.
– Linking the Internet presents a large reduction performance? and have long delays in the opening pages to download or upload files?
– Windows does not start "crash" and displays a message that some system files are missing.
– You can not install new programs nor to remove old.
– It often restarted without reason and cause of Windows.
– Some of your programs suddenly stop working without responding to any of your action
– The ScanDisk (Scandisk), says many serious disk errors ..
– Unable to start Task Manager (Task Manager) in Windows.
– There are in Task Manager (Task Manager) different process, services, and applications that do not remind you of anything.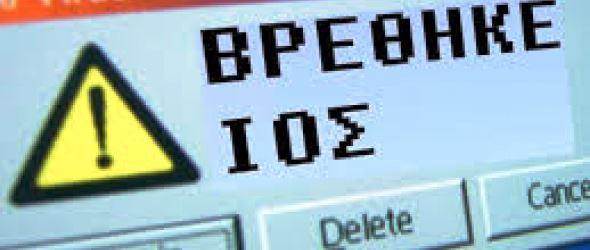 Other symptoms that may occur because of the existence of a virus, trojan, spyware is malware:
– You notice a sharp slowdown of your system and slow your computer to respond?
– Slow to "get up" operating? Long delay until you get to the desktop?
– Run programs when you start your computer that you have not installed yourself.
– You received an e-mail containing a strange attachment when you open – run this file, appear strange dialog boxes?
– You notice that your system has a sudden drop – reduced performance?
– Did you find attachments to your e-mail or through your computer with dual suffix .jpg.vbs or .gif.exe or jpg.bat;
– You realized that the protection program from viruses (Antivirus) you have installed has ceased to function without you closed?
– You can not install any Antivirus program because it sticks to the installation or once installed can not perform virus scan or even indicate that it is no problem?
– Displaying often new windows or dialog boxes in general various pop ups that are warning you that there is a virus on your system or you generally report various strange alerts?
– Displaying promotional messages or random ads in new windows without being able to stop them?
– Was informed by a friend that recently received emails from your email with attachments strange files (such as .exe extensions, .bat, .scr, and .vbs), which you have never sent you and not know what affected?
– Appear every so often and random new icons on the desktop, which never placed you there or not associated with any recently installed programs.
– There is random and strange play music files that have not opened yourself?
– Deleted or hidden programs and applications from your computer without the have removed you?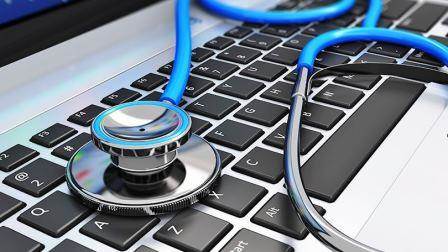 Of course some of these may be a problem of the operating system or a failure of some hardware. That all these are indications and not proof that there is a malicious program running on your computer. I need some technical help to special applications and software be checked in order to accurately determine the problem.
Through different programs – applications antivirus program detects and indicates a virus.
Correct and reliable removal of viruses are one of the most unpredictable time repairs. An easy virus can be removed in less than one hour, but often the detection takes several hours depending on the size of the storage means and the number and complexity of the file. In any case, the technician will take to repair your computer should make cleaning the virus and completely restore your system.
At the end of the virus removal process or viruses, the technician will install again a recent Antivirus / Antispyware / Antimalware program will have upgraded to the latest versions of both the machine and its database. This way you protect your computer. You should carefully listen to our technician's advice not to re-infected by a virus, as no Antivirus program can not guarantee 100% protection from the upcoming viruses. Many times we need to use multiple applications to be able to tell safely that your computer is clean.
Example known viruses and problems that have caused
1st Example is the virus Greek Police
Several computers lately employed by a ransomware (application asks "l") stating that it found virus Greek Police – ios elliniki astynomia virus illegal music material the film on the computer. This virus is called Metropolitan Police scam and have the transmute to display information from the Greek Police and the Prosecution of Electronic Crime. Of course, the Greek police is not involved at all But the message is very specious and user deception effort to reap money. To restore your computer from virus Greek Police can do the following:
By starting the computer with exit F8 to safe mode (safe mode).
Once the computer go out to the desktop, select Start -> All Programs -> Accessories -> System Tools -> System Restore.
Follow the instructions and reset your system to date have not had the virus. Your files are not lost.
If you need help, you should contact a qualified technician by calling 210 3004040
Example 2 is the virus Live Security Platinum
This is a very clever and dangerous virus which blocks your operating system and can not perform any file (executable files). Also block and any antivrius installed at that time, so you can not do Scan. Finally even the system restore function is blocked once activated that virus. Because of the criticality of, it is to call a computer technician to remove this malicious software.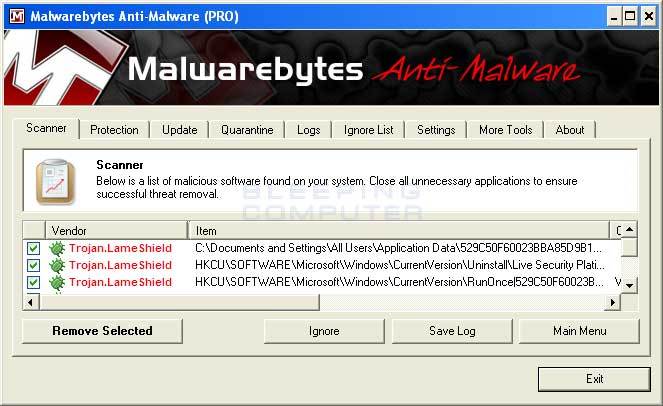 Usually these removal and cleaning work required: 1-2 hours, depending on the problems that may arise, infrastructure available, the size of the storage media, size – number of files and the user's requirements.
The virus removal process can be done with Remote Support which will minimize the cost.
Our expert technicians can resolve these problems, clean up your computer and make optimizing your system. Also at the end of their work will install a virus protection program.