A Land Rover with integrated rescue drone ceiling.
The Land Rover company, one of the biggest names in the automotive industry has developed a very interesting solution that basically intended for use by search and rescue services.
So within this solution the Land Rover made a special adjustment on the roof of the renowned Discovery SUV model that can be integrated there a drone. This drone is able to take off, covering research for scientific purposes or even for rescue purposes. When completed the flight, the drone can return to its base, which is the special position on the roof of the Land Rover Discovery SUV.
It has become widely known that the Austrian Red Cross is experiencing a number of vehicles Land Rover Project Hero, some search and rescue missions, with a built drone which has over the camera and can transmit landslides images or earthquakes or avalanches that rescuers have a complete picture of what is happening.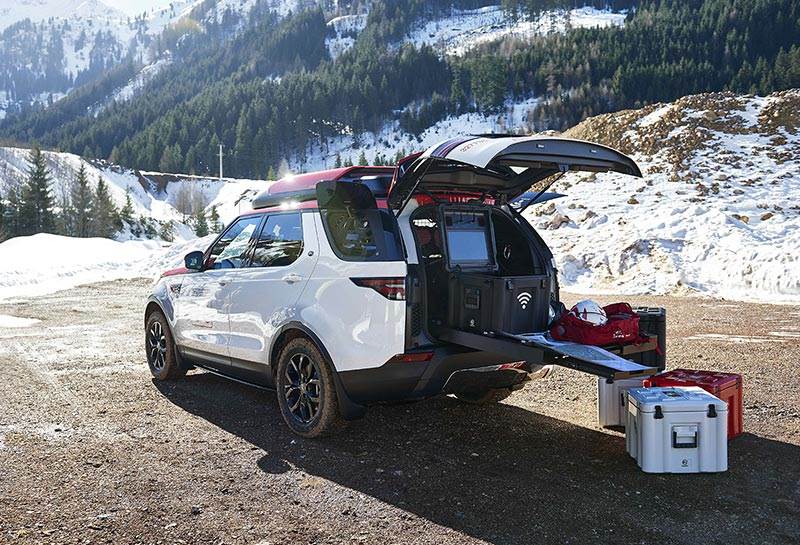 To Project Hero is the result of the piece Special Vehicle Operations of Land Rover and has as its basis the vehicle Land Rover Discovery TD6 3.0 liters. Because the drone needed a suitable place for landing and take-off, a magnetic confinement system was established, which also takes care to align the base.
According to sources the company Land Rover is not alone in exploring the use of this combination (vehicle & drone). The company Renault has created the concept that a drone can detect traffic or even to warn drivers of potential dangers.