The Apple iTunes inspires comic strip!
H Apple with its endless pages with terms of use and conditions to have legal cover any likely or unlikely scenario given inspiration to a well-known and good comics designer in R. Sikoryak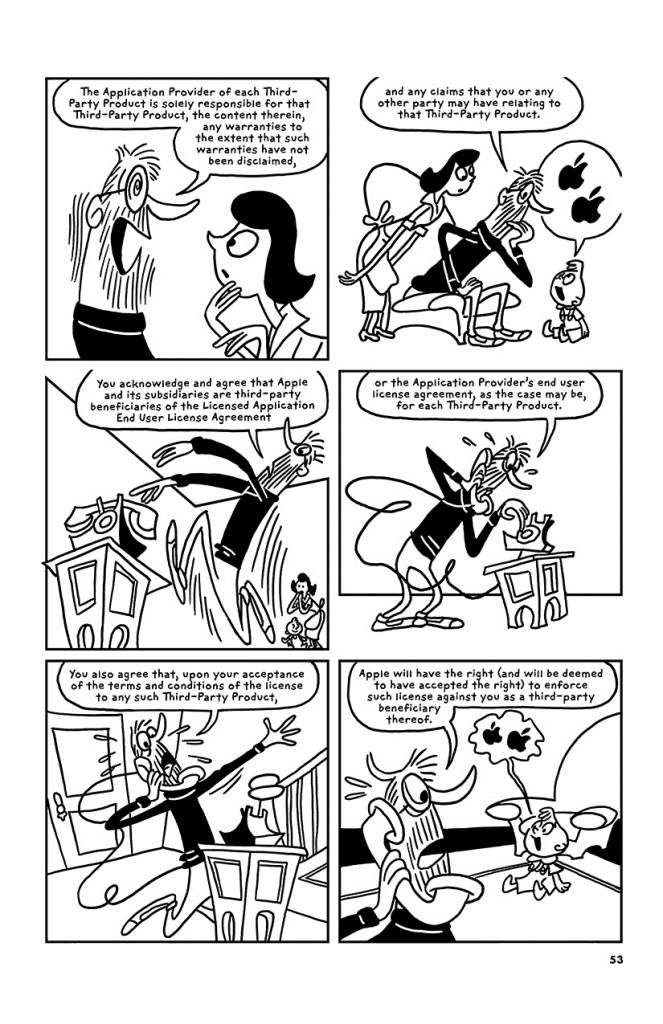 The designer cartoon R. Sikoryak Tumblr created in a series that is based on the "Terms and Conditions" of iTunes and the constant changes makes Apple is continuously and endlessly. Every day publishes a new story based on the texts of these conditions and to date has reached to 47 pages.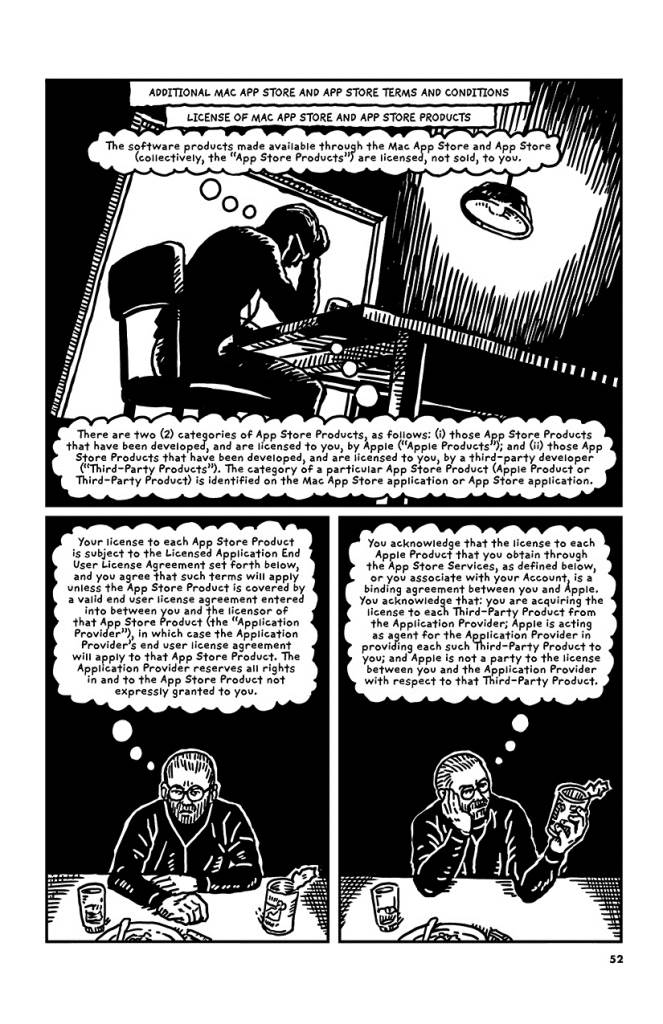 ll of these are posted on the page designer on Tumblr named ITUNES TERMS AND CONDITIONS: The Graphic Novel
The complete, unabridged legal agreement, as drawn by R. Sikoryak. A new page added every day.
Here are some of the sketches of the gifted artist who is trying both to make more understandable and to parody the vast bulk of Apple's use of the terms and still make judges weary of the incessant changes.